Asha Purdue is back with Tarang 2019! This will be the 8th anniversary of our multi-cultural dance and music celebration, and we have decided to notch things up. This year we have a famous Indian singer, Krishnakumar Kunnath (popularly known as KK), headlining our event. Like every year, we will also have some brilliant student groups showcasing their talents. But wait, there's more! The event is absolutely free. So book your tickets soon as we have limited seats and join us for an evening of music, dance and fun.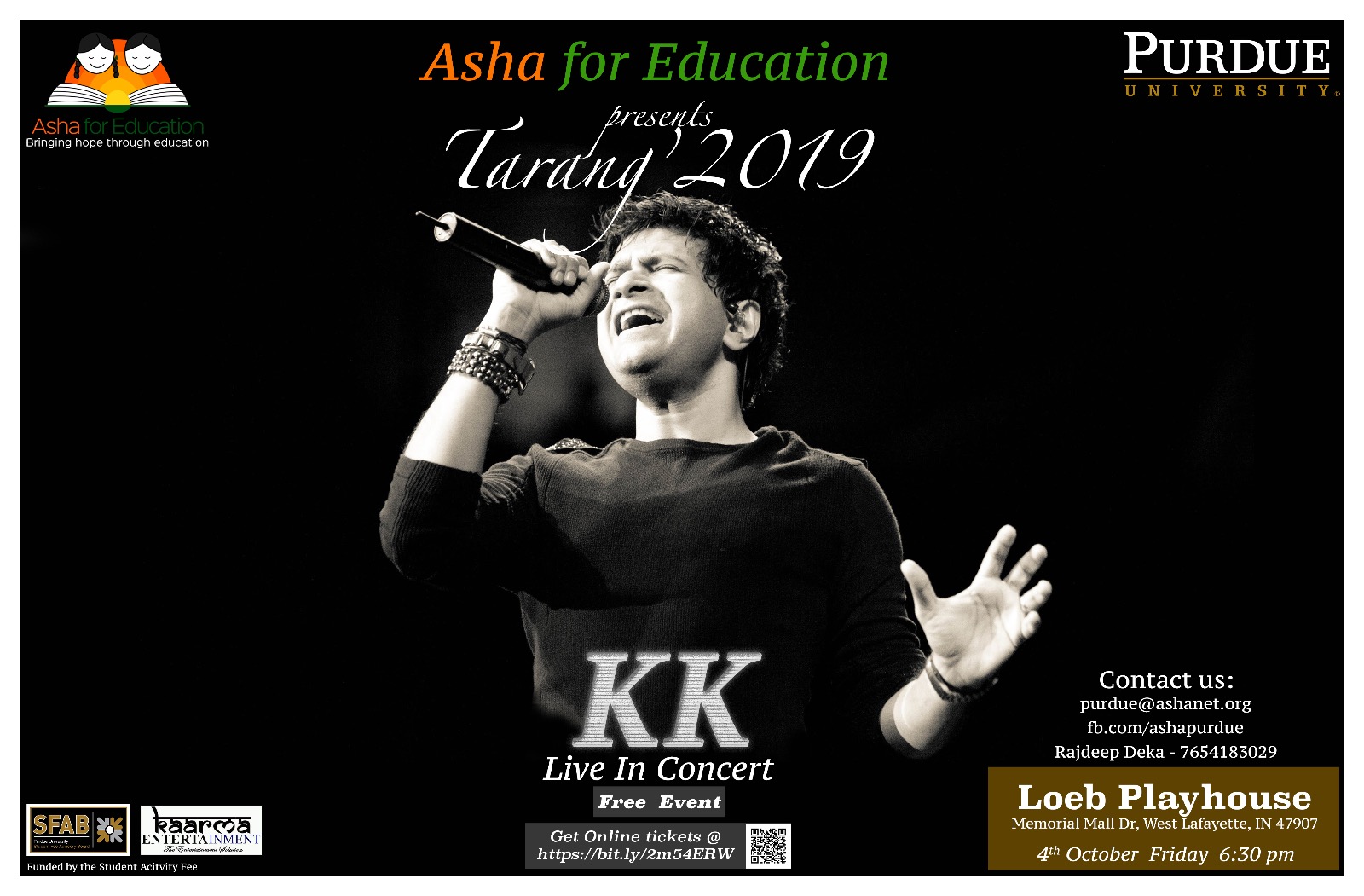 About Asha for Education – Purdue Chapter
Asha is a non-profit voluntary organization, dedicated to promoting literacy among children,
particularly the poor and underprivileged. Asha Purdue Chapter alone has more than 50
volunteers actively involved in fund-raising activities, planning, and funding new educational
projects in India. Perhaps, more important than these numbers is the personal leadership that
the volunteers take in carrying out Asha's activities.
Register  here!
Find us on
Website: https://purdue.ashanet.org/abaout
Facebook: https://www.facebook.com/ashapurdue
Instagram: https://www.instagram.com/asha.purdue
For further details contact Asha volunteers:
Vikrant: vikrant.goyal1991@gmail.com
Adarsh: adarshbarik1@gmail.com