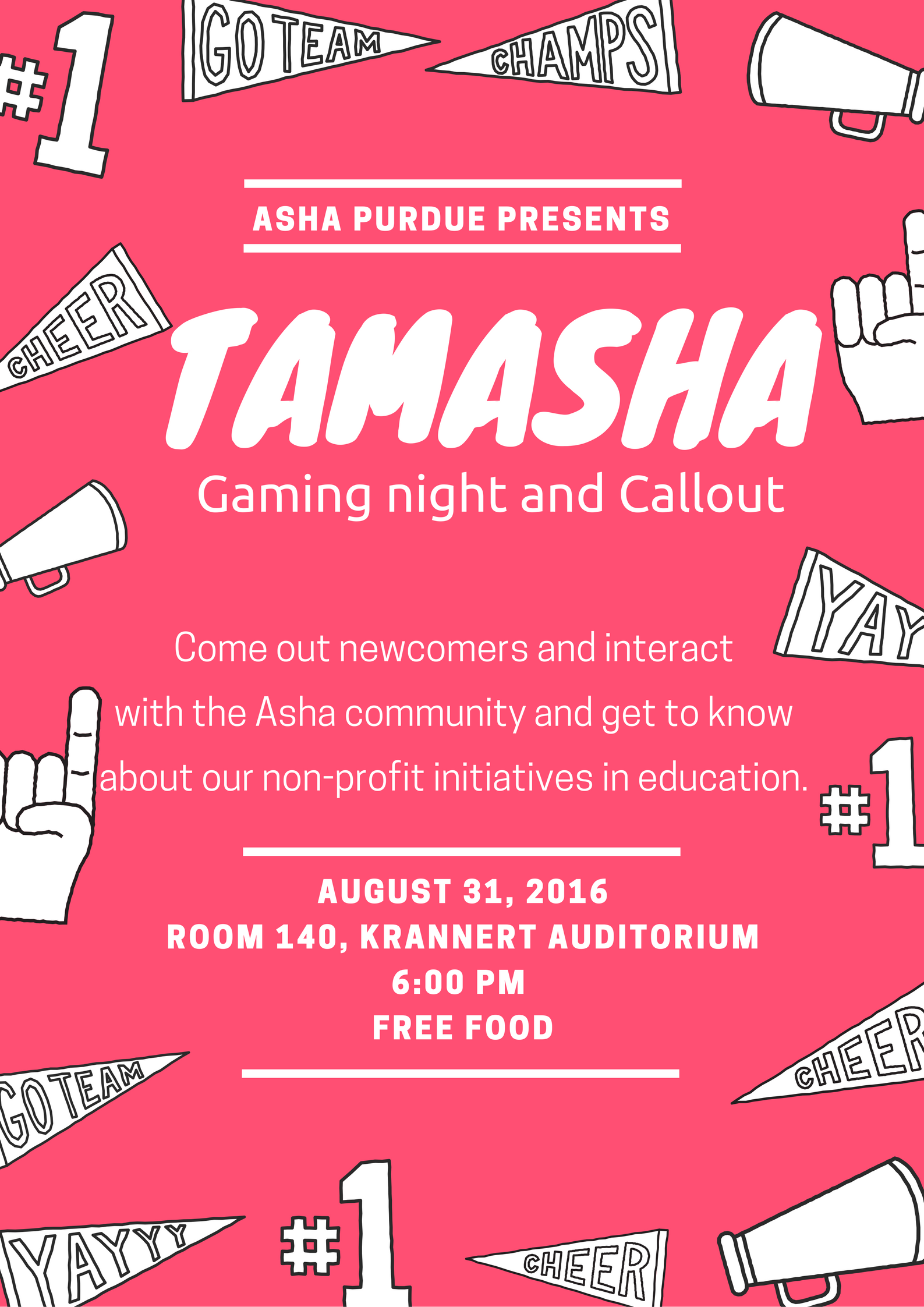 Want to meet fellow students- incoming as well as senior students- and know more about life at Purdue?
Want to participate in fun game activities, win prizes and enjoy food?
Want to know more about Asha for Education Purdue Chapter and get to know how to volunteer for education of underprivileged kids in India?
Join us on Aug 31st, Wednesday at 6 PM, Krannert Auditorium for a fun evening full of games, prizes and food. Also get to know about upcoming Asha Purdue events including Tarang (Multicultural show) and Global Fest (Food Event).
What: Tamasha- Gaming Night and Asha Purdue Call out
When: Aug 31st, Wednesday, 6 PM
Where: Krannert Auditorium (Room 140) Audi is located in Krannert Management building right across PMU on West State Street.
All are invited!
Games, Prizes and Free Food!!