Welcome to Asha Purdue Chapter!
Asha is a non-profit voluntary organization, dedicated to promoting literacy among children, particularly the poor and underprivileged, in India. This pursuit is based on the conviction that an educated population is a critical prerequisite, and an effective catalyst, for social and economic progress. Asha was founded in 1991 in Berkeley, and has now grown to a strength of about 48 chapters in North America, 12 in India , and 6 in Europe and 1 inCanada . Volunteers in each of these chapters take personal interest in identifying education-related projects in India, and supporting them through funds and other means.
Today, there are more than 1000 active volunteers and several supporters volunteering in these 67 Asha chapters worldwide. Asha Purdue Chapter alone has more than 30 volunteers actively involved in fund-raising activities, planning, and funding new educational projects in India. Perhaps, more important than these numbers is the personal leadership that the volunteers take in carrying out Asha's activities. Involvement with Asha has produced an awareness about developmental issues in India and has inspired a whole range of volunteers to get involved in other social causes. There has also been an increased emphasis on the formation of more chapters in India (called Asha Centers) so as to draw upon the collective energy and experience of part and full-time volunteers in India and to build closer bonds with our projects. These Asha centers also serve to network like-minded individuals, in addition to pioneering bold new initiatives in the field of education. Thus, Asha, while making a difference in the lives of underprivileged children of India, is also preparing a group of people who are more socially aware and socially responsible in their lives.
To get involved in this cause and make a difference to people in both the local community and in India, please do volunteer. The amount of time you spend is entirely upto you.
Keep in touch over Facebook
To keep up with latest events around our chapter


Team Asha T-shirts
If interested you can email at asha.purdue.chapter@gmail.com to place your order for the T-shirt.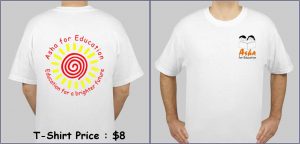 Global Film Fest 2017

Asha Purdue will be announcing the final program in a day or two. These posters gives a glimpse of movies to be screened this year. We hope to add few more titles soon.
So stay tuned! https://www.facebook.com/ashapurdue/?fref=ts

Tamasha 2016

Want to meet fellow students- incoming as well as senior students- and know more about life at Purdue?

Want to participate in fun game activities, win prizes and enjoy food?

Want to know more about Asha for Education Purdue Chapter and get to know how to volunteer for education of underprivileged kids in India?

Join us on Aug 31st, Wednesday at 6 PM, Krannert Auditorium for a fun evening full of games, prizes and food. Also get to know about upcoming Asha Purdue events including Tarang (Multicultural show) and Global Fest (Food Event).

What: Tamasha- Gaming Night and Asha Purdue Call out
When: Aug 31st, Wednesday, 6 PM
Where: Krannert Auditorium (Room 140) Audi is located in Krannert Management building right across PMU on West State Street.

All are invited!
Games, Prizes and Free Food!!

Tarang 2016

Asha for Education- Purdue invites Purdue and greater Lafayette community to one of the most popular multicultural event on campus- Tarang 2016. This year will be 5th year for Tarang at Purdue and it also marks 25th year of Asha for Education. So come join us in celebrating diverse cultures across the globe. Mark your date- Sep 24th – for an evening full of musical and dance performances along with Indian food.

For this year, confirmed performances include Pidc Purdue (Bollywood dance), Tatvam (Fusion band), Purdue Taal (Indo-American a cappella ), Latin dance by PUCSSA, AurdhoChandro (Band), Afroroyale (Dance), IWA kids, Boiler Bhangra and many individual performances!

If you want to participate, please feel free to contact us at Asha Purdue facebook page or at purdue@ashanet.org. Slots are still open for individual or group performances which could be dance, song, musical instruments, mimicry, stand up comedy, beat boxing etc to name a few. New students are encouraged to be part of Tarang 2016 and you will get to perform at grand stage of Loeb Playhouse! We are also looking for emcees for the show. In addition to that, you can participate as volunteer for the event.