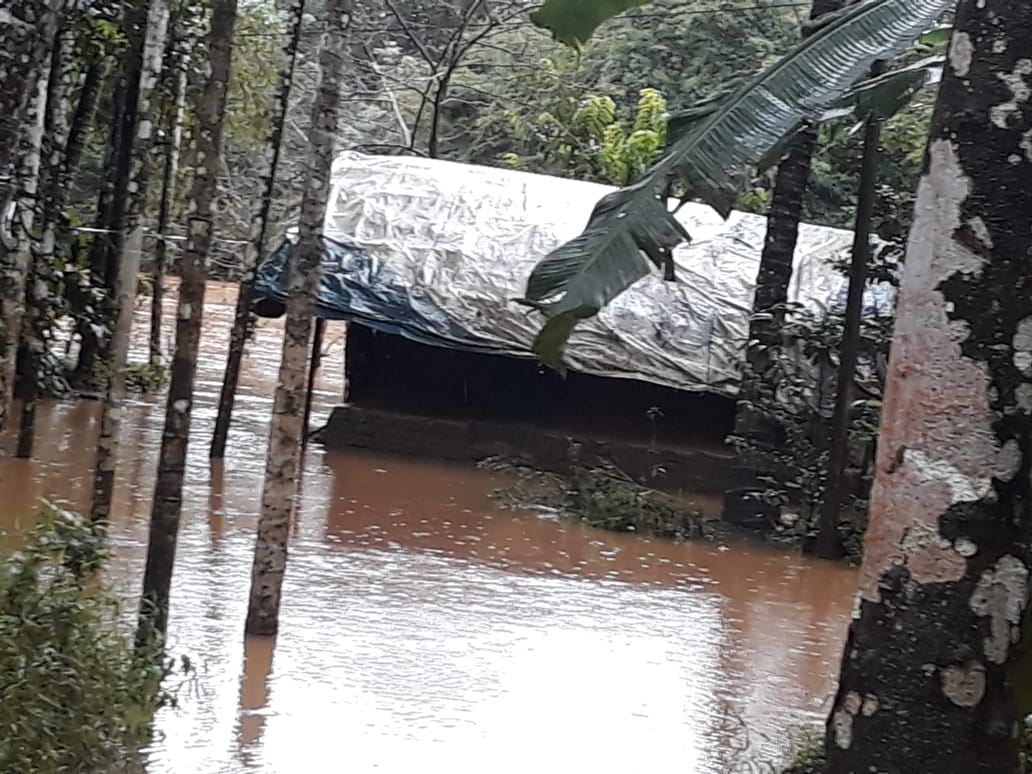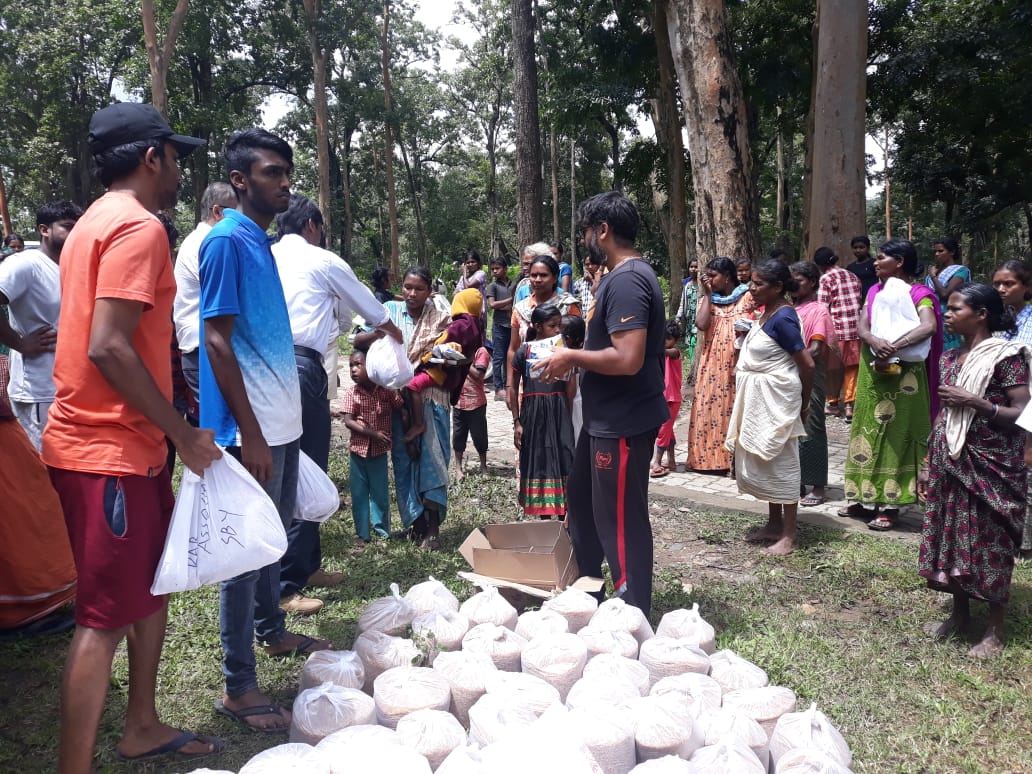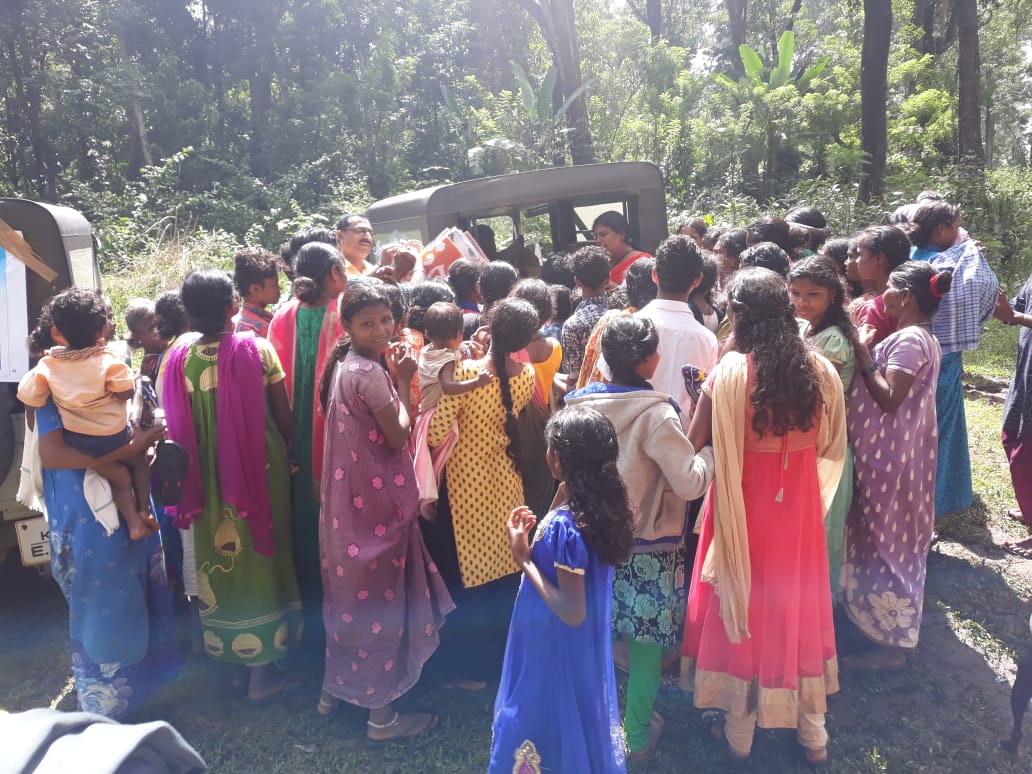 The evergreen state of Kerala in India is facing the biggest flood in its history. More than

300 lives lost

, more than

800,000 people displaced

and approximately

$3 billion damage

has been reported.
All around the globe people are reaching out to help the needy. Let's do our bit. We at Purdue are raising funds for helping NGOs in the post-flood rebuilding and relocating of people. These funds will go to an NGO in rural Kerala which runs a school for the not so privileged children. These people are directly working at the ground level and will provide us updates regarding the use of funds frequently. If you have already donated, please help us spread the word around.
About the Asha for Education NGO working for relief and rehabilitation:
Name: Wayanad Girijana Seva Trust
Location: Mattilayam Post, Vellamunda Via, Vellamunda, KERALA
Immediate requirement: Currently some of them have lost everything including their houses because of the flood. They need immediate help to restore their basic living.
Number affected: 200 children and their families
Background of affected people: The children hail from impoverished Tribal community which is characterized by unusual high illiteracy, deprivation, poverty and even starvation deaths
How the funds will be utilised: They will use the funds to procure necessary items like rice , beans, clothing , shelter etc and distribute to those in need.
More details about the NGO: https://ashanet.org/project/?pid=1204
Updates from the ground:
On 21 of August 2018 the Managing Trustees of Wayanad Girijana Seva Trust and volunteers visited two tribal colonies namely Kumuzhi Paniya Colony & Chukkalikkuni Colony in Muthanga village of Wayanad district with essential food commodities like rice 10 kg Sugar 1 kg dal 1 kg onion 1 kg potato 1 kg and tea dust alongwith sleeping plastic mats, chappals washing/bathing soaps to 76 & 146 tribal families respectively. These two colonies are laying 4 km off from main road in a remote and islolated location and the passage to there is through thick forest.
They also visited Makkiyad Perinjerimala Paniya Colony and provided to nearly 80 families with essential food commodities of rice 10 kg sugar 1 kg onion 1 kg dal 1kg potato 1kg and tea dust as an emergency kit. This colony lays on a steep hillock area more than 5 km off from main road.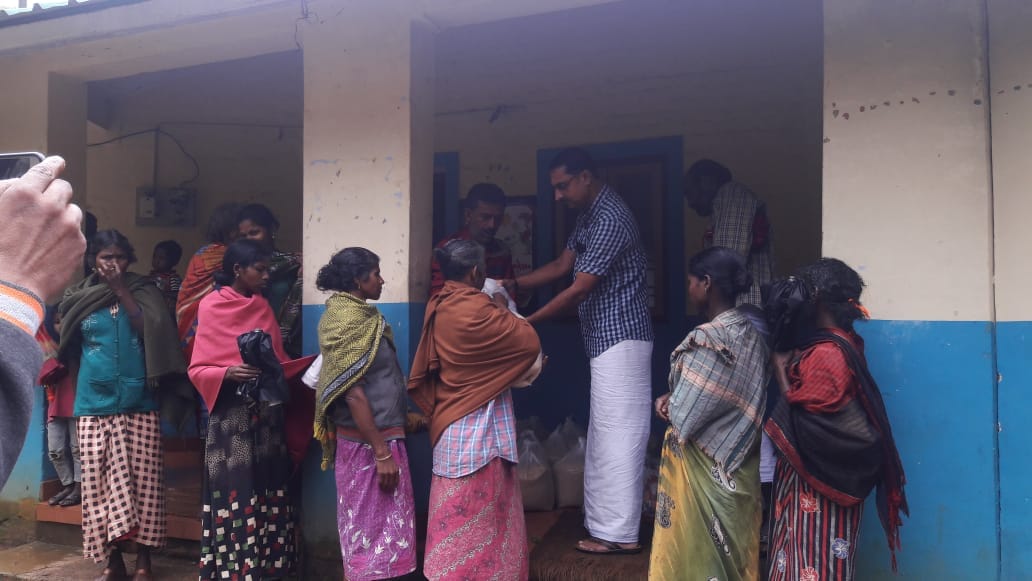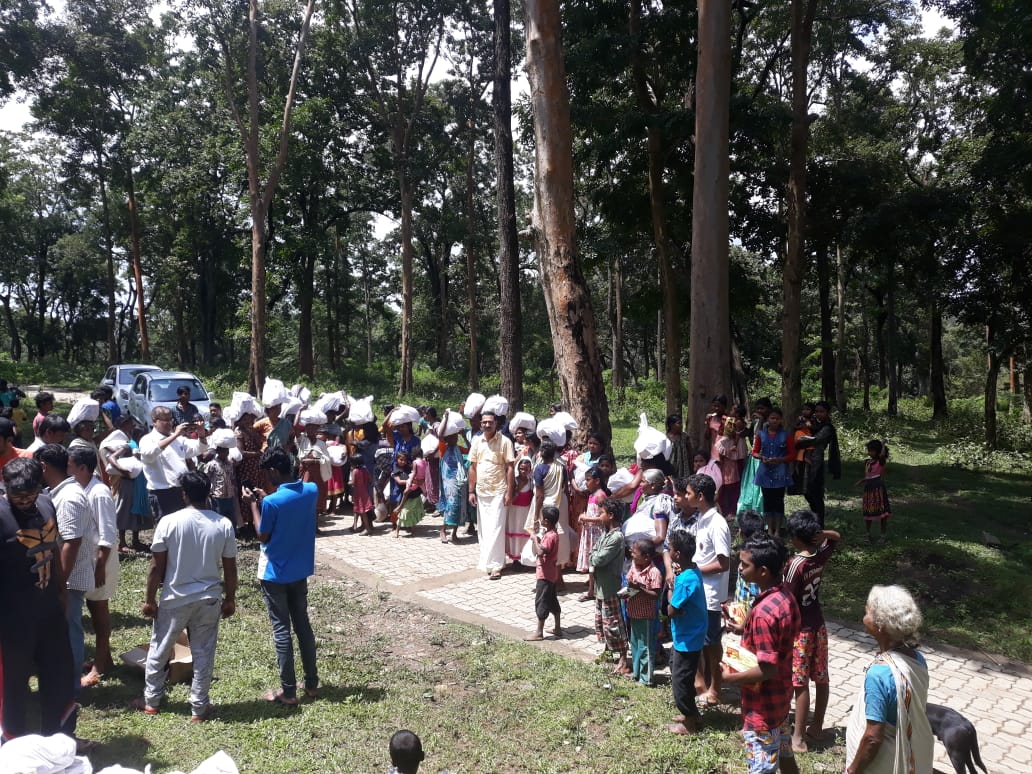 On 22 August 2018 Wayanad Girijana Seva Trust arranged disrtribution of food kit of 10 kg rice, 1kg of sugar, dal, onion, potato and tea dust etc.and clothing kit of double bed sheet, lungi, nighty and undergarments from our school campus to a flood effected 150 families from adjacent villages and other 76 tribal families of Valaramkunnu colony, Pulinjal Village, Wayanad with the financial coordination by Income Tax Department.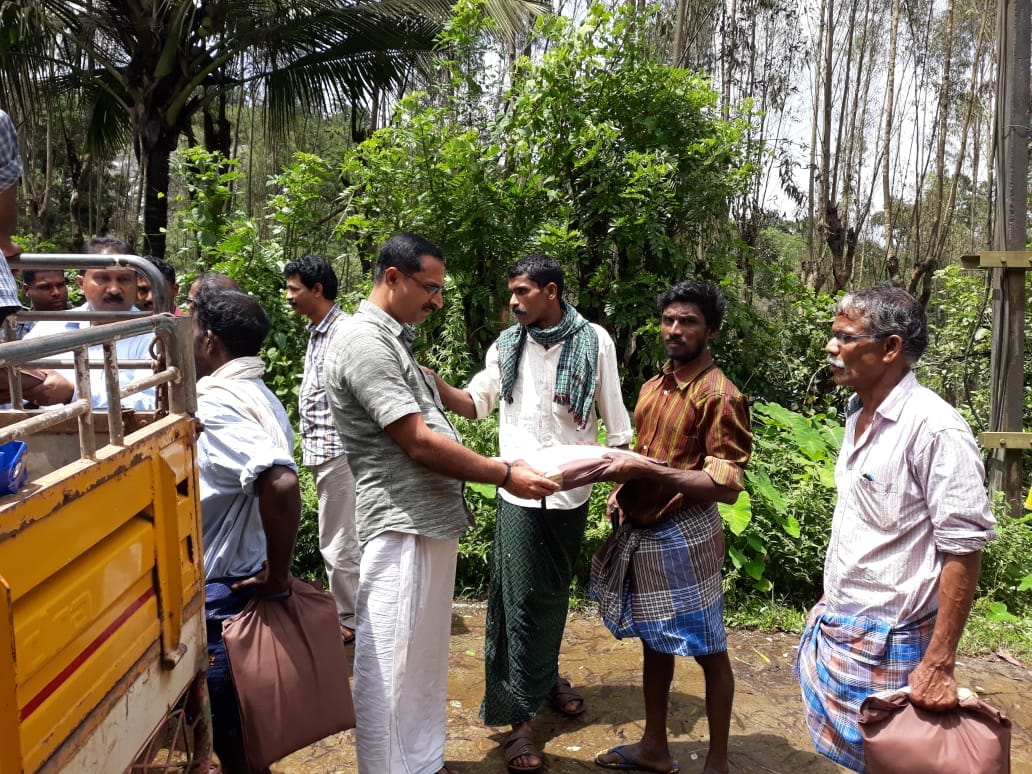 Stories from friends and relatives of Asha volunteers in Kerala:
Acknowledgement:
This effort has been made possible by the coordinated efforts of volunteers from Asha for Education-Purdue chapter, Indian Graduate Student Association at Purdue, Purdue Tamil Sangam and the students from Kerala, India.